It's that thing that almost all of us criticise others about, but rarely admit we do ourselves.
I mean being on our mobile phones all the time. Whether it's people on the train, people waiting in queues, people crossing the road – everyone seems to be obsessed with their mobile phones.
This seems to be backed by research. The results show an alarming rate of social media addiction among Malaysians.
In December 2017, a study conducted by the Malaysian Communications and Multimedia Commission (MCMC) revealed that 89% of the 725 respondents were found to be addicted to the Internet.
On top of that, 60% of the respondents displayed elevated levels of anxiety, and 32% had major depression.
Based on these facts, and the stereotypes surrounding social media use, I talked to six college students to discover their social media habits and their response to these "stereotypes". Here's what I learnt.
"It doesn't mean I don't talk to people"
"I love to use social networks, but that doesn't mean I won't talk to people," said Karthik Mohan, 22.
His quick defence was in response to the stereotype that if people spent too much time on social media, they wouldn't talk to people in person. He believes both communicating in person and communicating virtually had its benefits.
"I don't mean, of course, that a person who spends a lot of time on social media won't struggle with communicating in person. It's just not fair to make it a blanket statement because when you are chatting with someone virtually, you can relax and think about what you want to talk about before sending it," he added.
Despite the benefit that Karthik pointed out, Alyssa Tan (not her real name), 19, shared that "some friends that I talk a lot to on social media actually turn out to be really awkward when meeting up face to face."
On the flip side, while school-leaver Herbert (not his real name), 18, admitted that he spends too much time on social media, he's found that social media has made a positive impact in his social life. "I found that it's easier to text some of my friends than talk to them in real life due to some issues I have with socialising."
Perhaps it's fairer to conclude that communicating virtually and in person have their differences, according to Ashley Tan Jing Xuan, 19, who is a proponent of balance.
"Interacting in person and online are different in my opinion. I don't think you really get to know someone if you were to interact online, because they have time to think and consider their response," said Ashley. Although Ashley admitted that people who are addicted to social media are "so disconnected in real life", she believes that a balance between both is the key.
"I spend the least time on my phone when I am out with family or friends"
Although Kate Keoh Yan Yan, 20, posts regularly on Snapchat, Instagram, and Facebook, she doesn't allow it to take over her life. While one would assume it would take considerable effort to detox from social media, Kate shared that it was not much of an effort but a realisation.
"I have learnt to appreciate the presence of my family or friends whenever I am with them because I have experienced the loss of loved ones which taught me a big lesson," said Kate.
Fellow student, Esther Ng, 20, made it a point to not touch her phone as much when she's in a social event but still uses it outside of these events. It wasn't easy to get there, though.
"It was a bit difficult for me because although I am not touching my phone, the other party is on his or hers. But when I got into the habit of being in the moment, most of the time, the other party will do the same although it takes a while," shared Esther.
"I don't see the beauty in it anymore as it loses its personal touch"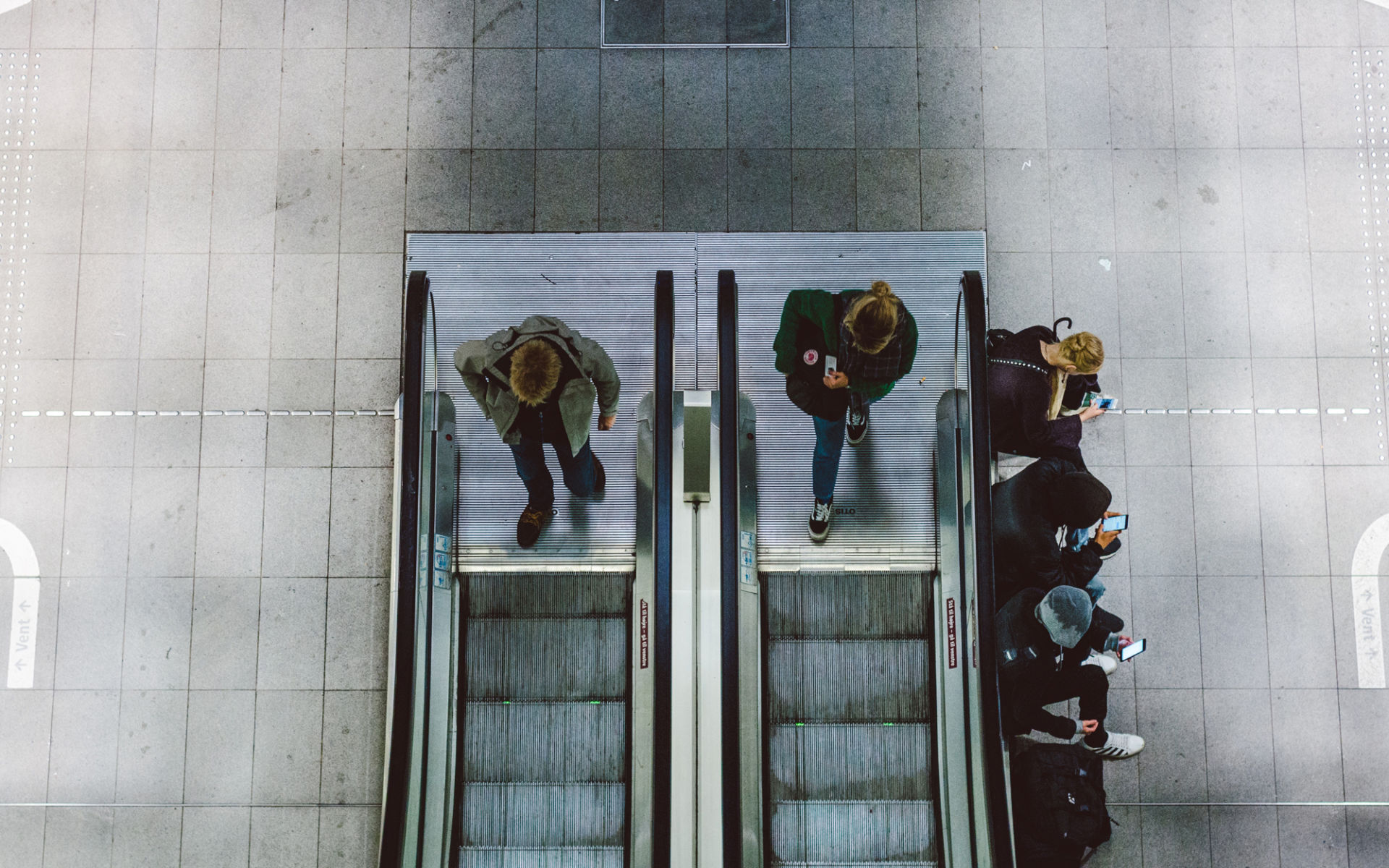 For Kate,  social media loses its appeal when it's overused, and also its personal touch.
"In the context of Instagram, I don't get a comprehensive view through a social media post. It might be appealing, but I feel like everyone is overdoing it now, so I don't see the beauty in it anymore. On the other hand, when I spend less time on social media, I learn to entertain myself and do something else which is more meaningful," said Kate.
Interestingly for Esther, it's Facebook which lost her loyalty. "I use Facebook a lot less now. I think over the years, the hype of Facebook has died down. Facebook made a lot of constant changes which I disliked, and when Instagram came around, I just used it less. Back then, I'd use Facebook to chat with people, play games and to express myself," said Esther.
"It gets unhealthy when you could have spent the time on something productive"
Everyone's entitled to their own opinion about the rights and wrongs of using social media, but what happens when using it truly paralyses you from daily activities?
"I think it gets unhealthy when you know you could have spent the time on something productive. And that boils down to an individual and what they are up to. For me, I think spending less time on social media will do me good. It would let me do something better or gain a new skill," said Kate, who spends four hours a day on social media, mostly to stay connected, official purposes and posting things worth sharing.
Esther considers it normal that she spends six to eight hours a day on social media, but wouldn't say it's a healthy option for all.
"It's not abnormal because everyone is doing it, so it's socially acceptable. But it doesn't mean it's healthy, as there are cons to over-consuming social media. You're less connected to people in real life, constantly exposed to violent content, obsessed with your online identity, and so on," said Esther.
"To make social media healthy or unhealthy is in your hands"
Karthik used to check his phone first thing in the morning (yup, for social media notifications). That was the past. He tried to beat the habit, and he's kicked it ever since.
"It was hard for me because I was already used to it. I kicked the habit by putting my phone aside to charge, and not beside me when I sleep. Once I wake up, although I'd feel like checking my notifications, the idea of having to walk to my phone would make me abandon it. From there, I changed my habit," said Karthik.
This doesn't mean, though, that Karthik is against social media usage. In fact, he uses it regularly to make videos as he is an aspiring filmmaker.
"I won't say that it's unhealthy if you spend too much time on social media. Some people use social media for business purposes. For me, I want to entertain people with my videos and create positive awareness.
"There are unhealthy ways to use social media, but what I'm trying to say is that to make it healthy or unhealthy, it's all in your hands," said Karthik.
To those who find themselves truly addicted to social media, Karthik advises them to turn off push notifications as it disturbs one's normal routine. They should also limit the time they spend on social media, no matter how difficult.
Esther herself had been through a digital detox for a month and found it extremely helpful to regain perspective on social media usage. During the detox, she recorded her experience in writing.
"I came to realise how much I could get done, how much more focused I was, how much more engaged I was with my surroundings without social media. I'm less concerned about how my online profile looks like. Back then, I'd always be looking for content to post regularly, but I'm no longer addicted to that. I know when not to be on it," said Esther.
On another note, the first thing that Karthik does in the morning nowadays is to switch off his alarm clock (a different one from the phone!).
What about you?
*Disclaimer: This piece doesn't seek to be conclusive about the matter, as it appears that there are so many variables associated with social media usage. But as Karthik would put it – it's all in your hands. Make something good out of it.
For more lessons from quitting social media, read I Went for a Social Media Detox for 45 Days and Here's What I Learned.
More from Life & Everything Else
---
Over video call, I saw my grandfather laid in a hospital bed, frightened and in pain.
Even after I experienced a miscarriage, every Chinese New Year my relatives would ask me: "When are you having kids?"
D'Coconut Hotel has been left abandoned for 2 years, perched on the haunted Gunung Raya in Langkawi.
Editor Picks
---